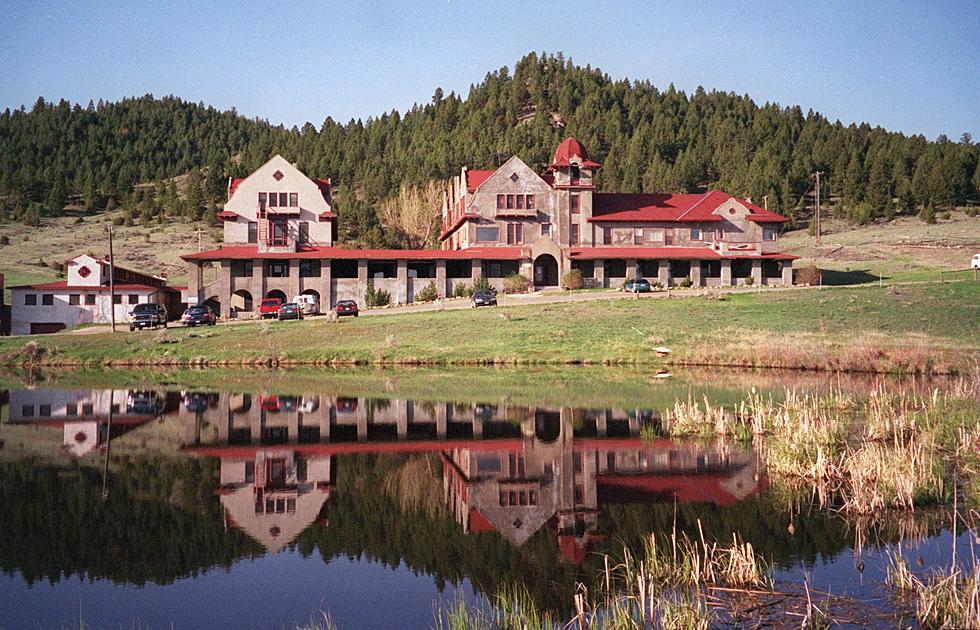 Craving History? Montana's Top Historic Hotel Properties Across The State
Boulder Hot Springs - Facebook
For a state that was founded in 1889, Montana has a surprising number of cool and historic hotels for those who love 'a little funky' in their travels. One thing that historic hotel buildings usually have in common is excellent locations. They had to be at the center of their towns way back when, so they're typically in prime locations to this day.
Keep in mind that not all of these hotels are so historic that they make the National Registry, but they ARE old-school enough to be voted the best old properties by TripAdvisor guides and local comments.
There are so many cool, funky properties to list, we'll do a 'part 2' to this article. We promise. The diversity is interesting - some folks require a higher level of service and amenities for a hotel to be considered 'top notch'. Others simply prefer lots of history, authenticity, and some excellent stories.
Hotel Lincoln (101 Sleepy Hollow Lane, Lincoln, MT) This is NOT historic luxury, but it IS a cool place to stay in the middle of nowhere. We're talking log cabins. Best for when you're looking to get out of town to a property that has been in business a long time and understands hospitality. "We are an historic hotel dating back to 1928. Go back in history in one of our 14 rooms with 4 log walls, new beds, cable TV, 24 hr desk, free WIFI, and free Tully's coffee in the morning. We have a beautiful restaurant on site and outdoor dining in the summer."
Fairweather Inn (305 W Wallace, Virginia City, MT) Another property that lacks luxury but definitely has historic funk. Virginia City is one of the most interesting old towns in Montana, and the Fairweather Inn reflects it's surroundings. Small rooms and no pool, but friendly staff, period furniture and perhaps a few haunted rooms...
Boulder Hot Springs Inn and Spa (31 Hot Springs Rd, Boulder, MT) This is for those seeking a calm, healthy, spa experience. It's an alcohol, drug, and smoke-free environment throughout the property. It's a gorgeous place on 300 acres, between Helena and Butte. But if you're looking to party, this is not your place. "The first of the buildings on this site was constructed in 1863. Boulder Hot Springs Inn and Spa is an historic landmark which once catered to Presidents, celebrities, and wealthy ranchers. It is reported that Teddy Roosevelt stayed here during his time in office while hunting in the area, that Warren Harding stayed here and FDR made a stop here after visiting associates in Butte."
Finlen Hotel and Inn (100 E Broadway St, Butte, MT) Perhaps one of the best known historic hotels in Montana, this gem of Butte has been modified into mostly apartments and fewer floors for hotel guests. But the beauty of days gone by is still on display and a favorite for those looking to explore living Montana history.
Many Glacier Hotel (1147 Rte 3, Babb, MT) Construction began on the Many Glacier Hotel in 1914 and is located within Glacier National Park. The Swiss chalets are popular with tourists, making this alpine wonderland even more over the top. "Beautiful location and incredible views. We were here to take the shuttle boat ride on Swiftcurrent Lake and Lake Josephine. We didn't have reservations but were able to be put on a waitlist. Worth it."
Step Back in Time: Explore Grand Junction's Most Historic Homes
Historic homes are not hard to find in the city of Grand Junction, Colorado. Today, we're scrolling through some of the most historic houses for sale by only including listings that are at least 100 years old. Each one of these homes in the gallery below has been standing in town since at least 1920.