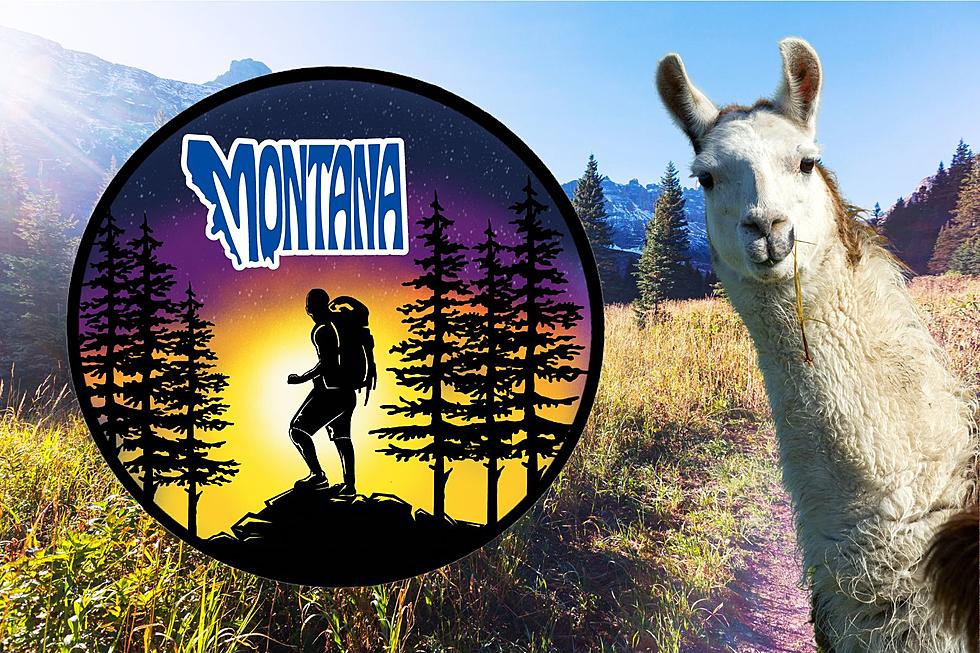 Cutest Thing I've Ever Seen, Hiking With Llamas In Montana
Canva
Montana has plenty of great hiking locations. No place is better, for not only a good hike but a great view, than Glacier National Park. Hiking is also best done in a group, for plenty of reasons, most importantly safety. In Montana you can add to your group a unique furry friend that's adorably cute.
You probably are thinking I'm talking about using a horse or maybe even a mule as said furry friend. Well, in Montana we're all about uniqueness and it doesn't get more unique than going on a hike in Montana with a llama.
That's where the Swan Mountain Llama Trekking group comes in. They offer all sorts of different hikes with their llamas. There are day hikes, over night hikes, family hikes with llamas and even hunting trips using llamas.
Llamas make great pack animals and since they are indigenous to the Andes Mountains, they are right at home hiking around the Rocky Mountains in Montana. While Swan Mountain Llama Trekking doesn't actually hike inside Glacier National Park, you'll see some great views of the park. Not to mention having the cutest hiking partner ever.
Keep scrolling to see some great Montana hiking trails and tips for hiking in Montana 👇
Swan Mountain Llama Trekking is just one of many guides that can help you stay safe on Montana trails if your a novice hiker. Yellowstone Wolf Tracker lets you view wolves and grizzly bears on your hike. Dropstone Outfitting allows you to pack lightly while hiking the Bob Marshall Wilderness. They'll pack your gear to your camp for you. For others check out VisitMT.com.
Keep scrolling to see some great Montana hiking trails and tips for hiking in Montana 👇
Top Five Hiking Trails In Montana
Montana's wonderful outdoor scenery is best experienced up close and personal. Here are our favorite hiking trails throughout the entire state.
LOOK: Montana Hiking Safety Tips
Before you head off on your hike, let's go over a few tips to help keep you safe. It's best to be overprepared than underprepared, especially when it comes to your safety.
KEEP READING: Hiking Trail Etiquette: Dos and Don'ts
We have countless, wonderful hiking and walking trails within easy reach of town. But being a Montanan means caring for your surroundings, AND others. Keep in mind these trail basics while enjoying the outdoors. Safe hikers are happy hikers!