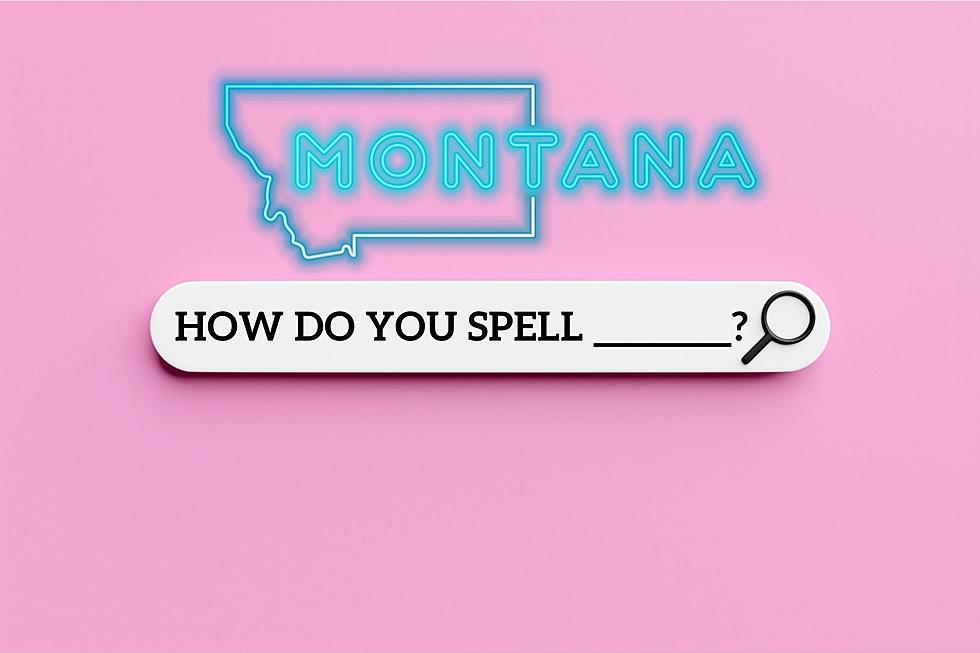 The Most Misspelled Word In Montana, Do You Know How To Spell It?
Canva
Most misspelled word in each state
When I was in 5th grade my mother challenged me to win my school's spelling bee.  She promised me a BIG prize.
I studied and studied and I did win the spelling bee.
Her big prize? A T-Shirt that said "Who says studying pays? I've never made a dime."
I was pretty mad that she considered that a BIG prize, but today I am thankful for her making me learn the importance of spelling.
Recently Google put out a Google Trends report for 2023 that shows what word each state is searching "How to Spell" the most.
Looking across America it seems a few places could have used some encouragement by my mother because their most commonly misspelled words are pretty easy.
Lets take a look at some of the funnier ones before we look to our neighbors and finally at Montana.
In my opinion there is no excuse to not know how to spell those words, but I digress.
Now how about our neighbors? What words are they misspelling the most?
First I'll say North Dakota, South Dakota and Idaho are all searching for words that are 7 to 8 letters long, which means a bit harder words to spell.
Wyoming is actually looking for help with a word that is 12 letters long.
North Dakota's most misspelled word
South Dakota's most misspelled word
Idaho's most misspelled word
Wyoming's most misspelled word
Montana's most misspelled word
LOOK: Montana Style Lodge For Sale in New York
Sunset Lodge located at
101 Mountain Lodge Road in Washingtonville, New York
is straight out of Montana Style issue of Archeticual Digest. Offering 38-plus acres minutes from Metro North NJ Transit this 4 bedroom 5 bath house that comes complete with a pool, hot tub, multiple fireplaces, and a 6 horse stall barn is just waiting on your inner cowboy to scoop it up.
KEEP READING: Hot Air Balloon Rides in Montana: What to Expect
A step by step guide of what to expect during your hot air balloon ride in Montana, including costs, locations, how long you fly, where you take off, and where you land. We've got all the info right here, so you can have more fun. If you thought Montana was pretty on the ground...
Top Snacks for a Road Trip Across Montana
What is the best snack for a road trip in Big Sky Country? We asked and you have let us know these are the favorites. Here are the top 10 of our choices from your submissions that we think are the best of the best for hitting the road.