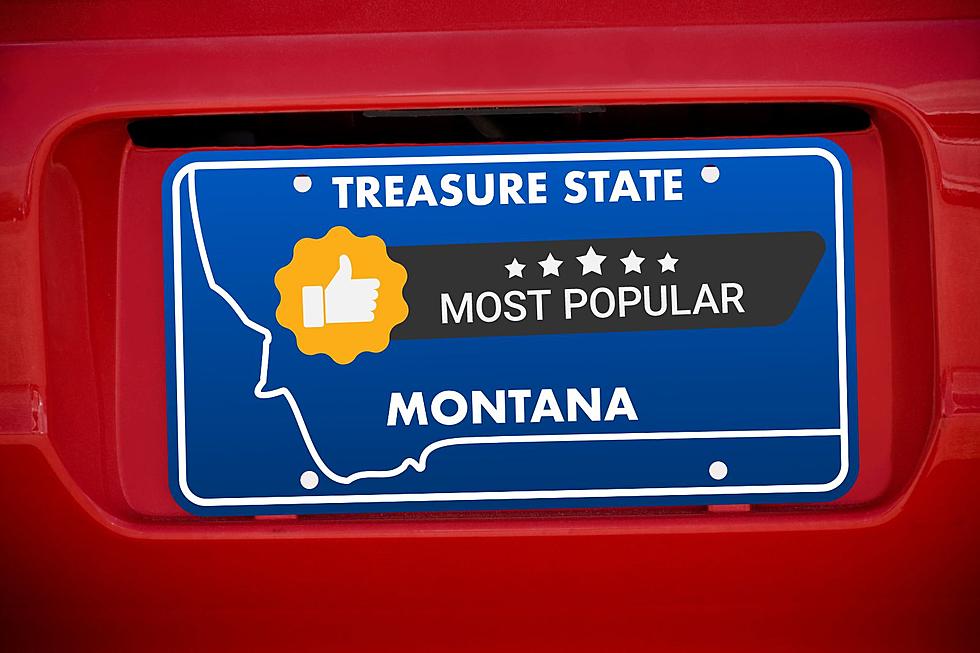 Montana's Sponsored Plates: Here's The 10 Most Popular Plates Through Sept 2023
Canva
This List Has Been Updated As Of Sept 29th 2023
If you did not know, Montana has a huge number of plate choices to choose from when you put license plates on your car.
There are well over 200 different options for you to pick from, and if you would like you can see them all here.
Read More: Montana's Shocking Number of License Plates
What is Montana's "Sponsored Plate" program
Montana's "Sponsored Plate" program is a pretty neat concept. What it does is allows groups to put out a plate as a way of fundraising for their organization.
There are currently 14 different categories in the "Sponsored Plate" program. You can pick from groups like Education, Military, Parks and Recreation or Agriculture and Forestry.
The extra money you pay to have one of these specialty plates goes directly to the group while allowing you to show your support as you travel around the Big Sky.
What is the most popular Sponsored Plate in Montana?
Recently someone messaged us on our social media pages saying that they would love to see the most popular plates in the program.
Well color me surprised that when I went to find out the answer, it turns out that the Montana Motor Vehicle Division just released which plates are the most popular so far this year.
With all these different choices obviously some plates are going to more popular than others but we are going go ahead and show you the top 10 most popular plates so far in 2023.
10 Most Popular Sponsored Montana License Plates For Fall 2023
The Montana "Sponsored Plates" program lets groups and organizations put out specialty plates to help them raise money. Here are the 10 most popular plates through September 2023.
Gallery Credit: Nick Northern
KEEP READING: Montana Vanity Plates That Have Been Denied
Vanity License Plates Denied In Montana
Gallery Credit: Tammie Toren
LOOK: Here's 15 License Plates That Only Montana Residents Will Love
Montana residents are proud to call the Big Sky home. Check out these vanity plates that only a Montana resident will understand and love.
Gallery Credit: Nick Northern