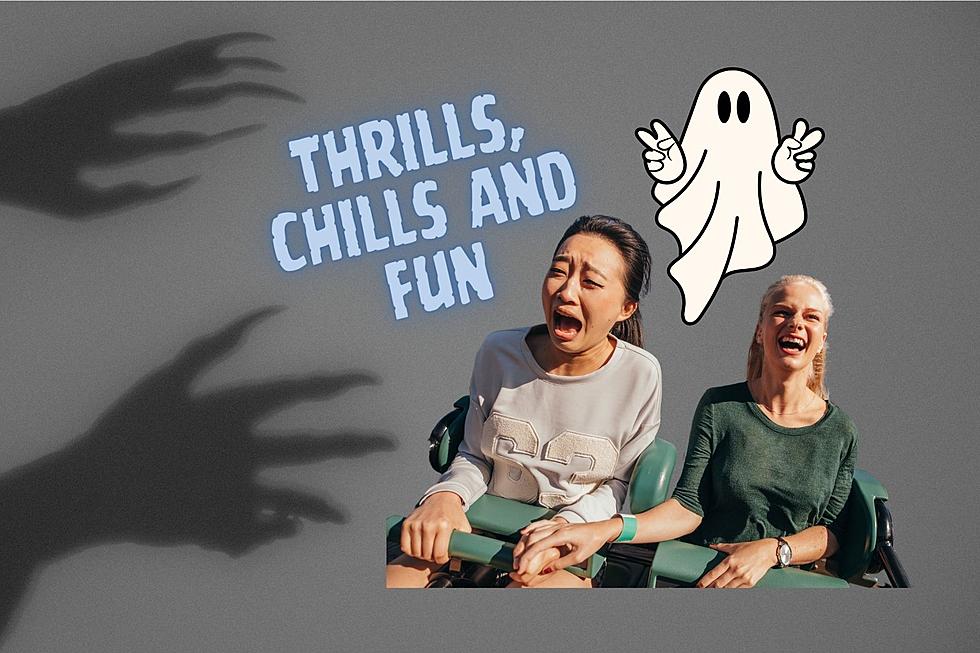 Here's Your Chance to Ride This Spooky Adrenaline Rush in Montana
Canva/JD Graphix
An adrenaline rush is pretty easy in Montana, but this Halloween season the stakes are even higher.  Or maybe I should say the rushes are a little spookier.
Getting That Rush Across the State This Year for Halloween
As you make your plans for the upcoming holiday, one great way to spend it is coming to the Flathead Valley.
Look Here to Plan Your Spooky Trip in Montana
If you weren't aware, Montana has its very own alpine roller coaster fun located in Lakeside just off US 93.  The Flathead Lake Alpine Coaster is the very first and the only one in our state.  The track is roughly 4,000ft long, and generally takes about 7-10 minutes start to finish.  Top speed at the track is about 25mph.
Spooktacular Fun Begins in October, So Be Ready to Enjoy
This October, head to the coaster for spooky fun as the entire ride and area become a fun-filled month of spooky, spine-tingling rides down the mountain aboard the alpine coaster.
You Could Be Riding This Weekend, Click Here!
The roller coaster is open Wednesday through Sunday each week, with separate hours in each of those days for the general public.  If you prefer, groups of 12 or more can book online to reserve the entire ride for themselves.  There are some restrictions to the ride itself, including age, height and weight.  Make sure to be aware of these as you plan your fun for the holiday or anytime.
Have you ridden the Flathead Lake Alpine Coaster?  Let us know via our social media, the app chat feature with our downloadable app, or you can email us here.
Flathead Lake Alpine Coaster, Lakeside, Montana
Flathead Lake Alpine Coaster, Lakeside, Montana
Top 25 Wooden Roller Coasters In the World
New York State has 2 wooden roller coasters that rank as 'Best In the World'. Here's the top 25!