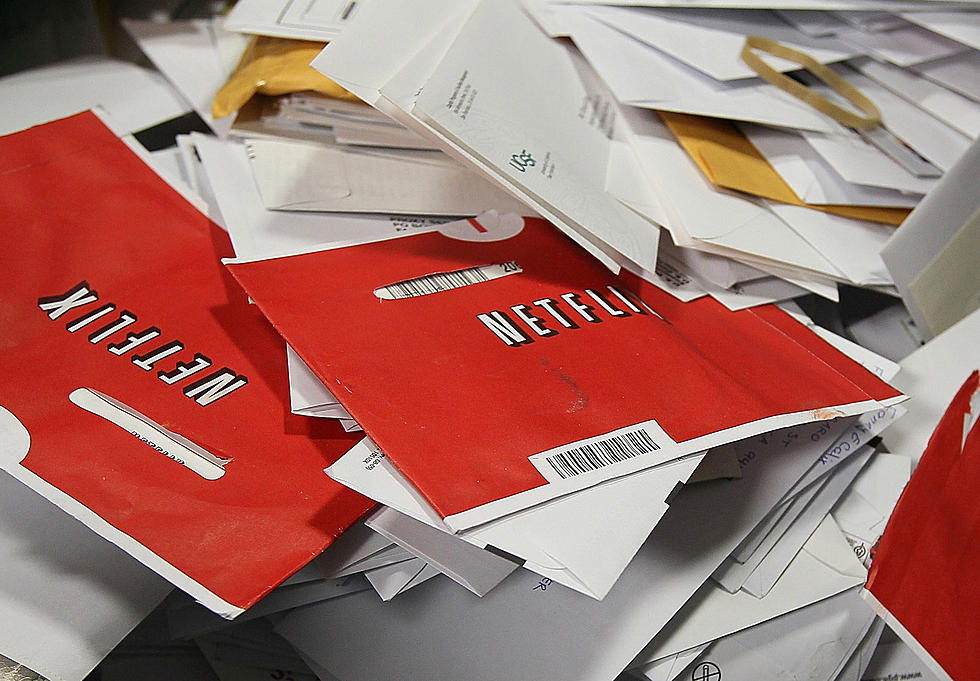 Why Netflix DVDs Will No Longer Be Mailed in Montana
Justin Sullivan/Getty Images
How many of you in Montana are still subscribing to receive DVDs in the mail from Netflix? A thousand households? Maybe a couple of hundred?
Maybe just that family on the Big Hole Ranch that will never get broadband?
But there was a time in Montana when movie lovers could enjoy some of the fastest delivery of their favorite movies and TV shows in the country, all because we were an important hub in the Netflix universe.
At one point, Netflix had an estimated 40 million people signed up to receive DVDs through the mail, a privilege that seems quaint these days. But recent estimates suggest that number had dropped to just 1 million subscribers and that's why Netflix announced during its earnings report Tuesday that the flow of red envelopes will end.
But we knew the change was coming for a decade in Montana
In the prime years of Netflix-by-mail (and before every Town Pump sprouted a Redbox), receiving the red envelopes was awesome, simply because one of the company's distribution hubs was right there in Butte. So for most of us, that meant "nearly next-day delivery". A life-saver when you were binge-watching "Lost" or "24".
That party ended ten years ago
Netflix, already moving into streaming territory, shut down the Butte operation in 2013. It was never a big employer since most of the work was done by machines. Most stories at the time said maybe six people lost their jobs.
But if lived beyond the reach of broadband, getting your flix fix through the mail was still the only option. And when I gave up my subscription around 2015 there were dozens of movies and shows that have still never made it to streaming.
The other question is whether Netflix's decision to "go out on top" means the death of the DVD. One would hope not, especially for those rainy nights at the cabin on the edge of nowhere.
Time to return that disc you've had for 7-years
The last DVDs will be shipped by September 29th and all are supposed to be returned by October 27th. Although the way we'd never get around to mailing the discs back for weeks, or months, one wonders if some will ever find their way back.
Current subscribers will be able to go online and download all their data, including the queue, and their rental history.
Maybe you can sit around by the firelight way off the grid in Montana and regale the grandkids by reading the list. Or as a prompt for legendary storytelling about the magical building with the treasure of silver discs in a city on the "Richest Hill on Earth."
The Top 5 Most Rural Post Offices Of Small Town Montana
Some of Montana's rural post offices don't even make it onto Google Street View, but they're incredibly important hubs in rural parts of the state. We did a little digging and found a few hidden gems. Take a look!