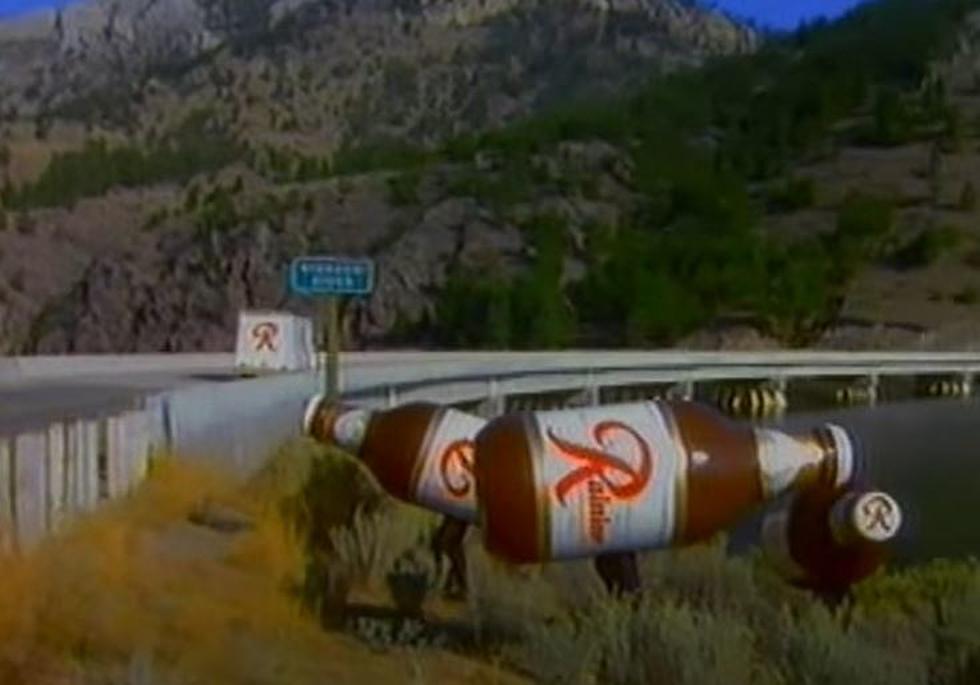 Remember When Wild Rainier Roamed the Great State of Montana?
rainerbeertv/YouTube
Growing up in the '80s, one beer reigned supreme in Montana. Rainier Beer out of Seattle had grabbed a large share of the beer market in Montana. Mainly due to their marketing campaigns. The "Wild Rainier" commercials showed beer bottles with human legs, roaming around Big Sky Country, like a herd of elk.
For my "old man," enjoying Montana's great outdoors always involved a cold beer. In fact, it was almost considered unlucky if he didn't have a cooler full of "Vitamin R" during his elk hunting excursions. At one point it became almost a cult among all the other "hunting buddies" in our crew. In fact, a fond childhood memory of mine was the time we spotted a "Wild Rainer" in its natural habitat.
As my father and I waited in the truck to pick up a friend, I saw an orange vest emerge from the trees. I nudged my Dad and pointed out that our friend "Mac" was finishing his hunt/hike. I saw him waving his arms in the air frantically and then disappearing back into the woods. We didn't know what was going on, so we eased up to his last location. About 3 minutes later, we heard a loud "BOOM!" A gunshot echoed down the valley. We were immediately on HIGH ALERT! Was an entire herd of elk about to spill out of the trees? NOPE! "Mac" emerged from the trees celebrating. We noticed he was holding his pack in his hands. We couldn't make out what it was. When he got to the truck he yelled "I FINALLY GOT ONE!" It was then that he reached into his pack and pulled out a deflated "WILD RAINER" blowup doll. He had shot the cap off of an inflatable bottle.
Throwback to the early 90s when Rainier Beer released the "Montana Fresh Rainier" commercial.
States with the most registered hunters
Stacker
analyzed data from the U.S. Fish and Wildlife Service to determine which states have the most registered hunters. Read on to see how your state ranks on Stacker's list.
20 Montana Distilleries You Have to Visit
The Montana distillery scene is certainly taking off, and with the access to local ingredients, you can feel good about supporting these establishments all across the state. Here are 20 distilleries that are worth a visit.