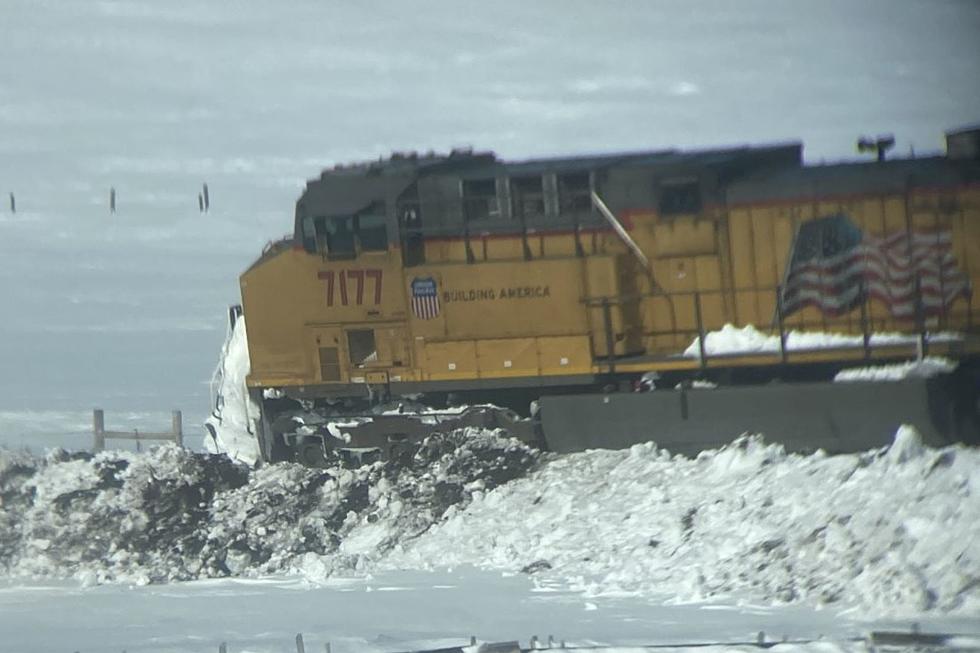 Train Engine Derails in Snow Covered Tracks in Montana
Credit: Beaverhead County Sheriff David Wendt
Missoula, MT (KGVO-AM News) - Late Wednesday night, a United Pacific locomotive derailed after hitting deep snow near Dillon in Beaverhead County.
KGVO News spoke with Beaverhead County Sheriff David Wendt on Thursday afternoon who was busy all day dealing with what could have been a much more serious accident.
Sheriff Wendt said the train plowed through deep snow on the tracks near Monida causing the locomotive to be lifted right off the tracks.
Sheriff Wendt said none of the other cars derailed, including several empty cars that had been used to transport chemicals.
He said railroad personnel were able to get the engine back on the tracks and the train went on its way on Thursday afternoon.
Sheriff Wendt said there were no injuries caused by the derailment.
LOOK: 23 astronomical events to look out for in 2023
Sta



cker
compiled a list of 23 astronomical events to observe in 2023 using a variety of news and scientific sources.