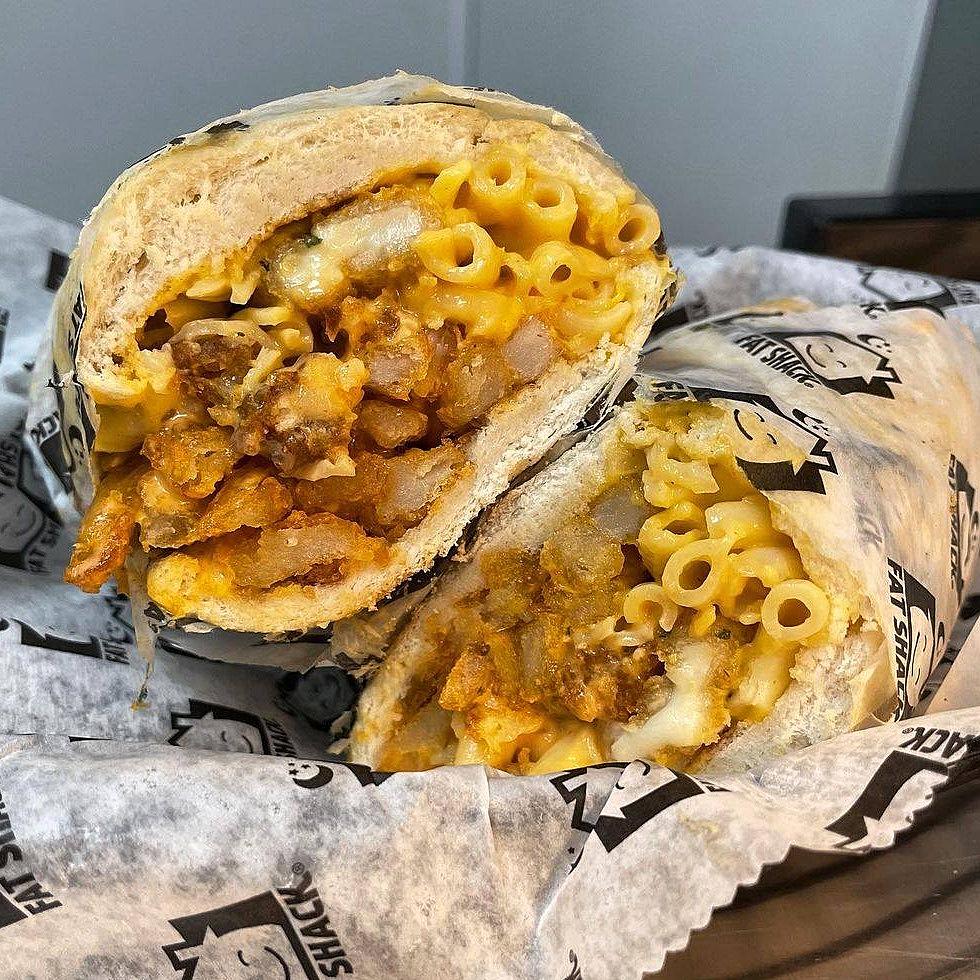 This New Sandwich Franchise Would Be Popular In Montana
Fat Shack via Facebook
No matter what time of the day or night, anyone can enjoy a delicious sandwich. It's simple, tasty, and will fill you up.
Montana is filled with fantastic sandwich shops that can be found from Bozeman to Missoula to even Great Falls. These sandwich shops offer a variety of food, from deli-style sandwiches to submarine sandwiches. These places add a bit of flair from the names to fresh ingredients to make their sandwiches stand out.
As much as we love these sandwich spots, one sandwich franchise has been gaining steam and popularity, and one can only hope they will open a location in Montana one day.
That sandwich franchise is Fat Shack.
Fat Shack is a food spot where if you're on a diet, stay away. This place serves everything from burgers to wings to Philly Cheesesteaks, but the most talked about items are the Fat Sandwiches.
These Fat Sandwiches are a dietician's worst nightmare and an absolute delight looking at the ingredients. Fat Shack's Fat Jersey is a cheesesteak with chicken fingers, french fries, mozzarella sticks, and honey mustard in one sandwich. That sounds like a perfect hangover meal.
Then there is the Fat Maverick with chicken fingers, mac & cheese, french fries, and BBQ sauce. These sandwiches are the perfect cheat meal.
Fat Shack has locations near Montana in Oregon, Washington, and Colorado, but this place would be a massive hit with the college crowds in Montana. After a football game or the day after, Fat Shack would be packed to the gills with Bobcat or Griz fans needing a burger or a Fat Shack sandwich to help bring them back to life.
There are sandwich spots in Bozeman and Missoula, like Tagilare Delicatessen and The PIckle Barrel, that are popular with locals and are institutions. Their sandwiches are fantastic and never disappoint.
Even though Fat Shack is a franchise, it feels like a spot that caters to a younger crowd and could easily be in Bozeman or Missoula. Maybe one day Fat Shack will come to Montana.
To drool at their menu, check out Fat Shack.
The Seven Best Cheesesteaks in the Bozeman Area
One of the best sandwiches to eat for lunch or dinner, the cheesesteak can be found at several fantastic spots in the Bozeman area.
11 Best Fried Chicken Sandwiches in Bozeman
Who doesn't love a good fried chicken sandwich from time to time? We definitely do. We compiled the best places in Bozeman to get a quality, fried chicken sandwich. We have places that range from Downtown Bozeman to Four Corners. Enjoy!
25 Excellent Bozeman Restaurants You Need to Visit in 2023
Looking for a great restaurant in Bozeman? Here are some of the best options!