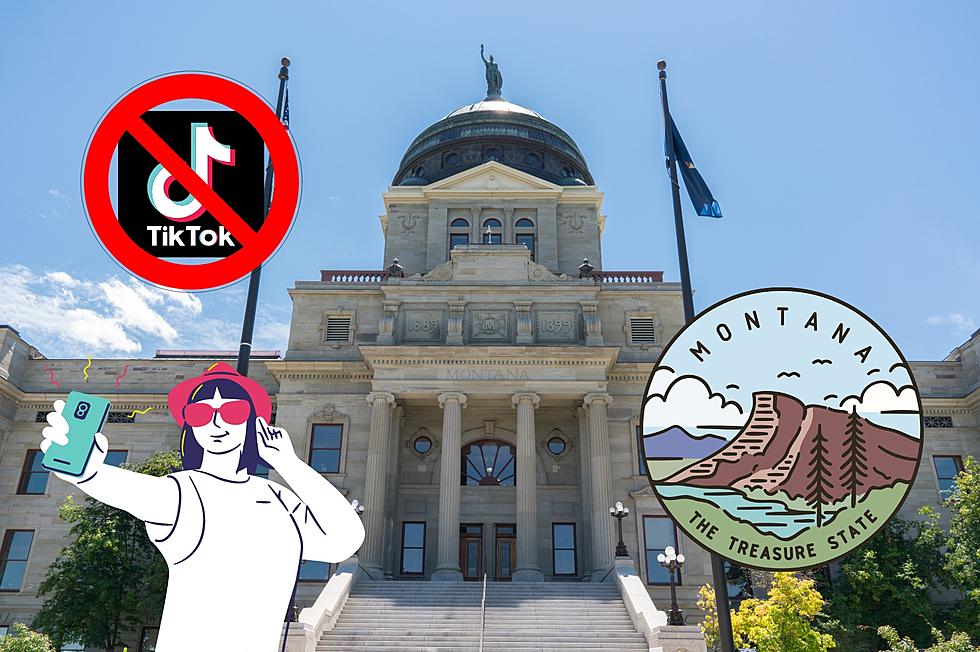 Should TikTok Be Banned in Montana? How Do You Feel About It?
Canva Pro
Montana is once again in the national spotlight. This time, it's due to the fact the state is extremely close to being the first state to ban the popular social media app, TikTok.
How Popular is TikTok?
According to Buffer, TikTok has about 1 billion monthly active users, approximately half as many as Facebook and Instagram. The social media platform allows users to create short videos that are limited to a maximum length of 60 seconds. Based on the content you view, TikTok's algorithm gives users more of what they're interested in, such as cooking videos and silly dancing.
NBC News reports that Montana is close to becoming the first state in America to completely ban the use of TikTok, and the entire country is waiting to see if it actually happens. On Thursday, a second reading of Senate Bill 419 passed the House 60-39. If it passes a third reading, Governor Greg Gianforte will have the final say. Gianforte supported the ban of the social media app on state equipment and universities. If the bill makes it to his desk, it will most likely be signed into law.
One of the main concerns about TikTok is the fact that it's owned by ByteDance, a company based in Beijing, China. Relations between the United States and China aren't exactly the best right now, and some people fear that TikTok is spying on Americans that use the app. I'm not a national security expert, so I'm not sure if that's true or not.
We'll have to wait and see if Montana decides to ban TikTok, but luckily, the wait is almost over.
Should Montana Ban the Use of TikTok?
10 Unexpected Animals That You Might See In Montana
Montana is known for a vast array of wildlife, but there are also some animals that are rare to come across.
10 Most Mispronounced Towns In Montana
Want to know how to pronounce cities and towns inside Montana? Here's your guide:
Montana's Top 10 Record-Setting Wild Weather Events
Montana is named Big Sky Country for several reasons, not only grandiose Sunsets but impressive weather events as well! Ask any Montana resident who has scoffed at the idea of tossing a blanket or snow shovel in the trunk of the car " just in case". Here is a list of Montana's Top 10 Record-Setting Wild Weather Events