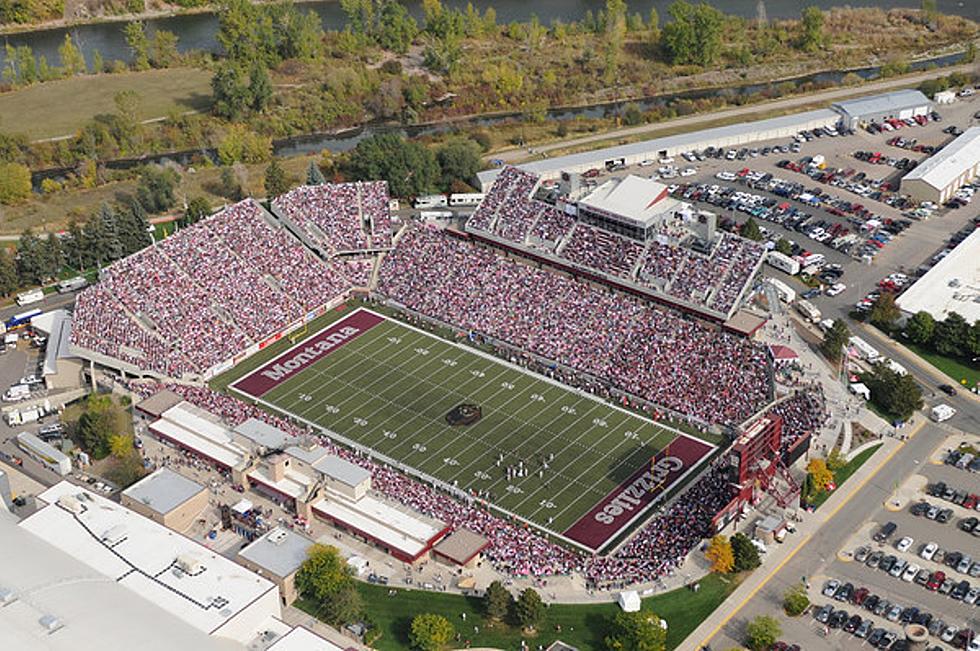 Montana Grizzly Football's New No. 37 a 'Minister' of Defense
Image courtesy of U of Montana Sports Information.
It will become obvious here that the bond and friendship between these two runs deeper than merely being teammates on the football field.
UM Sports Information tells us that University of Montana Grizzly linebacker Marcus Welnel, from Helena, has exhausted his playing eligibility, and moving on to new chapters in his life. That includes getting married, as he and his fiancé Lexi begin their post-graduate lives together. But before Marcus could call it a career, he had one more huge decision to make: who will be the next Montana guy who plays defense to wear Griz legacy jersey No. 37?
Marcus asked his close friend and teammate, Missoula's Levi Janacaro, if he would officiate his wedding. It turns out Levi, set to enter his redshirt senior year and likely to emerge as a full-time starter this fall after four seasons of working his way up the depth chart, is considering a is considering a career in the ministry.
But, if that doesn't work out, Levi has plenty of other options. The Missoula Big Sky High School grad is a two-time Academic All-Big Sky Conference performer, maintaining a 3.4 GPA while having already earned a degree in management and information systems and working toward a master's in business administration.
For Marcus Welnel, his wedding officiant needed to be someone he trusts to represent his family and someone that upholds the same values. That's how deep this friendship runs.
Recently, under the ruse of wanting to discuss wedding plans, Marcus invited Levi out for a get-together. That's when he (and we couldn't resist) popped the question: "Levi, how would you like to be the next Griz to wear No. 37?"
Marcus says that while there are a lot of guys that could have worn it, he really feels like Levi exemplifies what 37 means to him.
"He's hard-working, has really worked for everything he's earned, and he's just an awesome guy. He's awesome in the community, and I think he'll represent the number really well."
For his part, Levi Janacaro says, "It feels really cool, and it's just a blessing. Knowing all the guys that have worn that number when I was growing up a Griz fan, always watching games and looking for that number, to be able to bear that responsibility is an honor.
"But along with that, it is a responsibility. People congratulate me, but really, the work is just beginning. It was a lot of work to get to this point, but now I feel like I've got to step it up a notch."
It sounds like the jersey is a good fit for Griz Nation.
If You Need to Relax, Here's What Montanans Recommend
Sure people come to Montana to relax, but what do Montanans do to relax? Here are a few suggestions:
Missoula Law Enforcement Officer of The Year Awards 2023
Exchange Club of Missoula Honors Brave Officers For Their Service