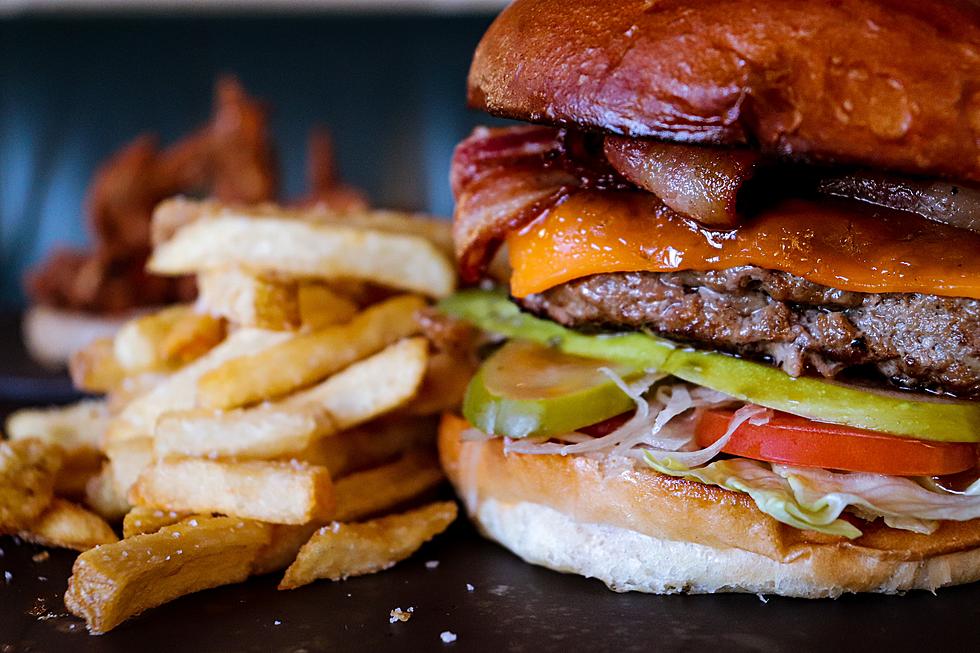 Montana Has One Of The Best Burger Joints in America
Photo by Aleisha Kalina via Unsplash
If there is one thing Montana knows how to cook properly, it's a good cheeseburger, and this proves it.
Americans love a good cheeseburger. It's simple ingredients of beef, cheese, and a bun. Restaurants enhance the burger with several toppings, cheeses, or buns, but everyone loves cheeseburgers. Bozeman loves burgers so much that we made an official burger guide for the city.
Where do Montana's burgers rank in America? Do folks even know how incredible these cheeseburgers are in Montana? We do now.
Far & Wide made a list of the Best Burger Joints in America and ranked them one through fifty. Montana's best burger joint is a Montana institution and has been featured on Man vs. Food and other food programs.
That burger joint is the Burger Dive in Billings.
The Burger Dive has several award-winning burgers, including the I'm Your Huckleberry and the Jerk Burger. They have something on their menu for everyone, including vegetarians.
So where does The Burger Dive rank among America's top burger joints? I have some fantastic news.
The Burger Dive is tied for being the 4th best burger joint in America. Montana's Burger Dive was ranked higher than the top burger joints in Wyoming, Washington, Idaho, Oregon, and North Dakota. That's impressive.
If you have never been to the Burger Dive, it's an incredible place to have a quality burger. Not everyone wants to travel to Billings for a quality burger, and we are fortunate here in the Gallatin Valley to have several locations that could rival the Burger Dive.
Our Bozeman favorites are Low Brow Burgers or Shred Monk Brewing for their incredible smash patty burgers.
For more details about Montana's best burger joint, check out Far and Wide.
Ultimate Bozeman Burger Guide
Bozeman's got the goods when it comes to burgers. Here's the ultimate guide to burgers in Bozeman, fancy or fast, plain or decked out.
Gallery Credit: Will Gordon
Five Food Franchises You Will Only Find in Montana
Not all franchises started outside of Montana, here are a few that you should know about.
Gallery Credit: Will Gordon
Bozeman's Ultimate Asian Food Guide
Want to try somewhere new and exciting? Try one of these fantastic restaurants in the Bozeman area.
Gallery Credit: Will Gordon