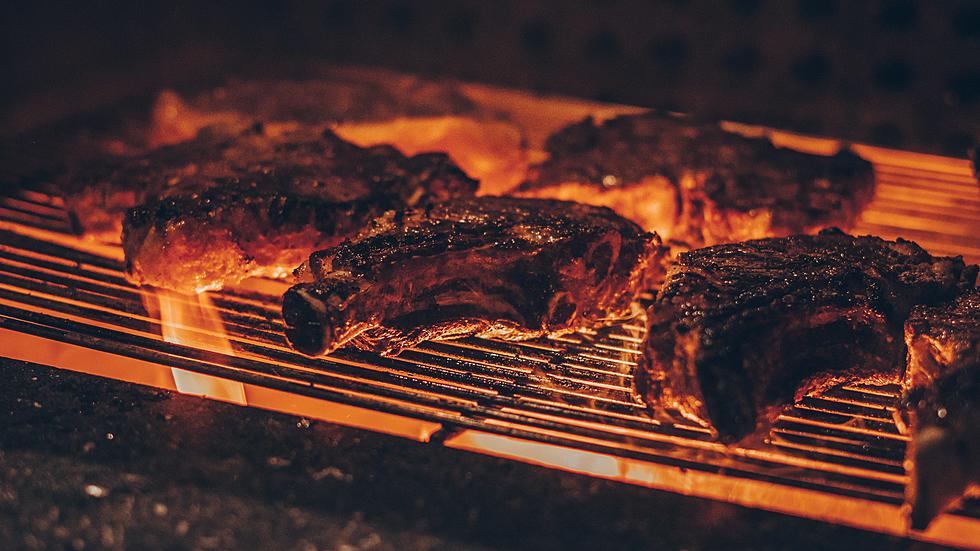 Montana's Craziest Food Challenge Is A Mountain Of Meat
Photo by Emerson Vierira via Unsplash
You might need to take a break from red meat if you plan to try this challenge in the future.
Food challenges can seem impossible or unhealthy, but people love to be challenged. Whether the challenge is burgers, burritos, or something else, people will think they can crush a food challenge. The Travel Channel has a show dedicated to this premise called Man vs. Food.
Montana doesn't have many food challenges, and most of them involve burgers. There is one Montana food challenge not for the faint of heart.
Eat This, Not That made a list of the Most Outrageous Food Challenges From Every State, and Montana's is all about the beef.
Montana's most outrageous food challenge is the 78-ounce steak challenge at the Bull Mountain Grill in Billings. This massive ribeye would be simple enough, but you'll need to consume mashed potatoes, a garden salad, and one Bull Mountain roll with the steak.
If you eat the entire meal within one hour, you will be added to the Wall of Fame and get the meal for free. Heads up, Bull Mountain Grill will need a 24-hour notice before you come in and try this food challenge.
Bull Mountain Grill offers this ribeye in 12 ounces, 16 ounces, 20 ounces, and 40 ounces. That way, you can work the courage up to the big 78-ounce steak.
I have never participated in a food challenge before, but I have seen a few friends try, and it's daunting to see how much food you are required to eat. Plus, if you eat 78 ounces of pure red meat, you might need to eat salads for the rest of the month.
The other Montana food challenges are at Nap's Grill in Hamilton and Stella's Bakery and Kitchen in Billings. At least those challenges involve burgers and pancakes.
For more details, check out Bull Mountain Grill.
10 Best Steakhouses in Montana
If you live in Montana, you have to love a good steak dinner now and then. Luckily, here in Montana, we have steakhouses that spread far and wide throughout the state. If you are traveling through Montana or vacationing around the state, give one of these places a try.
Ultimate Bozeman Burger Guide
Bozeman's got the goods when it comes to burgers. Here's the ultimate guide to burgers in Bozeman, fancy or fast, plain or decked out.
11 Best Fried Chicken Sandwiches in Bozeman
Who doesn't love a good fried chicken sandwich from time to time? We definitely do. We compiled the best places in Bozeman to get a quality, fried chicken sandwich. We have places that range from Downtown Bozeman to Four Corners. Enjoy!