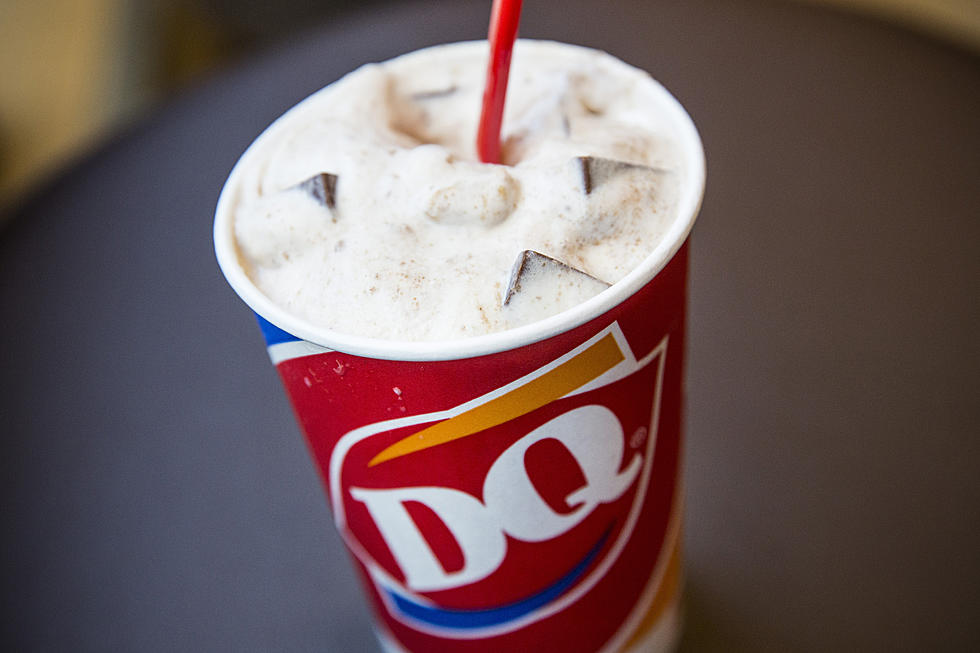 Love DQ's Blizzards? Montana, Get Ready For An Incredible Deal
Andrew Burton/Getty Images
When the hot months hit Montana, this sweet treat is the best way to cool off or reward yourself.
Everyone loves ice cream at any time of the year. Ice cream is usually eaten with a waffle cone, put into a bowl, or mixed into a milkshake. Many ice cream shops come up with delicious flavors to mix it up.
Montana isn't a stranger to fantastic ice cream shops. There are places like Sweet Peaks, Genuine Ice Cream, and Big Dipper, with locations spread throughout Montana and are beloved by locals.
Here's the thing, everyone loves one national chain for frozen treats, and that place is Dairy Queen.
Dairy Queen's most popular item is the Blizzard. It's a mix of ice cream and candy or cookies, and it's a treat that people love, whether you are a kid or an adult. There is an Oreo, Reece's Pieces, and S'mores flavored Blizzard, to name a few.

Credit: Dairy Queen via Instagram
The only downside to Blizzards is they can get a little pricey if you are buying several for family members or friends, until now.
To celebrate their summer menu, Dairy Queen announced you could get a Blizzard from April 10th through the 23rd for just 85 cents! That's an incredible deal for one of the best-frozen treats out there.
To get cheap Blizzards, order them through the Dairy Queen app. Seems simple enough, right?
We checked, and this deal is valid for every Dairy Queen, The Dairy Queen in Bozeman, Belgrade, and all of Montana will have this offer.
So starting Monday, April 10th, if you need a frozen treat to make your day a little better, hit Dairy Queen.
Check out Dairy Queen for more details.
15 Amazing Candy Stores You Need to Know About in Montana
Looking for a place to satisfy your sweet tooth? Check out theses awesome candy stores in Montana
Five Food Franchises You Will Only Find in Montana
Not all franchises started outside of Montana, here are a few that you should know about.
Five Bozeman Restaurants We Would Love To See Open Late
These spots would be instantly popular if they stayed open late. Bozeman residents would love to have more late-night food options.